If you are dieting and find you are more fatigued than usual but you don't want to necessarily eat anything, but would rather drink something nutritious. What should you do that won't interrupt your dieting?  Smoothies are a great way to substitute that snack when you are hungry. Nothing tastes better than a fresh smoothie.
There are different types of smoothies that can be made, right down to the first meal of the day, to get you up and running in the right direction. You have to make sure you have the right proteins, nutrients and vitamins that are needed. Look for some great "starts the day" recipes for smoothies at the end of this article.
Did you know there are fruits that actually help to build muscles? Usually when working out, the point is to build and tone your muscles, so eating dates, pineapples, grapes and bananas are great for that.  Bananas are high in good carbs that you would need after a workout. Bananas are high to potassium, which also helps with cramps after a workout.  Bananas have fast-acting carbs that help restore the body's levels of glycogen. This helps rebuilt damaged muscles.  Protein in the dates, pineapples and grapes is the go-to when bodybuilding or muscle toning. Their role is to repair damaged muscle tissue, while carbohydrates are turned in to glycogen, which is energy stored in the muscles. This gives the muscles extra size and strength.  Apples are also a great snack when building muscle and the skin is the best part for that; as it is rich in ursolic acid, which increases skeletal muscle mass and gives you the energy you need for your workout.
What about the science behind muscle growth?
Muscle growth is the result of a process that adds more myosin "filaments" (key components of muscle and non-muscle cells) to each muscle fiber. This makes the cell bigger and stronger over time. … This process is called muscle protein synthesis, or in simple terms, MPS.
Men and women have muscles and can get them to "grow" the same way.  In order for muscles to transform themselves in to large masses, the person doing the workout challenges their muscles with high levels of resistance or weights.  This, in turn, causes the muscles to go in to "muscle hypertrophy", meaning the muscles are damaged or injured, according to your body, so your body "repairs" the damage by fusing the damaged fibers together, creating the muscle mass and size of your muscles.  It's quite interesting how the body responds to muscles, isn't it?  The body is a very unique and mysterious thing.
There are certain foods that help you build muscle that you may not be aware of.  Take a look below and see what I mean:
Bagels – yes, you read that right! Bagels are a great way to help build up your muscles. Eating this instead of white bread actually increases the amount of protein you eat. One bagel with some added grilled chicken, will add an extra 6 grams of protein that is needed. This also cuts out about 2 grams of sugar from the bread alone. You can add as much chicken as you want.
Edamame Beans – These are just soy beans that haven't matured yet, so they are still in the pod. They look very similar to peas, actually. You can boil, steam, cook them in a wok, or eat them raw, if you so choose. That is entirely up to you and your taste. They are usually served warm. People add different seasonings to them after they are boiled. If you do boil them, take them out of the pod. You can find different recipes all over for these little wonder beans! This bean slowly releases its protein, reducing soreness and making it easier to get back to thy gym the next day.
Asparagus – These giant green wonders are filled with D-Aspartic Acid, which increases your testosterone levels about 42%. These are perfect grilled or raw; you can also stream these as well, and add a little seasoning to them if you like.
Oysters – These have about 33 grams of zinc, which increases your strength up to about 15% more than normal. This is very helpful when working out.
Apples – As mentioned above, these are a great snack when building muscle and the skin is the best part for that; as it is rich in Ursolic acid, which increases skeletal muscle mass and gives you the energy you need for your workout.
So, the next time you are going to work out, take in to consideration the above foods to help you get through it.  You will truly be amazed at how well you perform and how much better you feel, both during and after, the workout is done.
Let's get back to the smoothies mentioned at the beginning of this article, shall we?  Everyone loves a good smoothie, and usually, they satisfy any craving you may have. Even if it's chocolate!  You can add unsweetened chocolate powder to a banana smoothie, just not too much. The sweetness from the banana will "adjust" the bitterness of the powder, plus the added almond (or vanilla) milk or yogurt you use. Just enough to actually taste it and kill that sweet craving you have.  Making a smoothie is pretty simple actually. There are mixes out there for a person to use when making smoothies, but you want to be careful using them, as they contain sugar you really don't want. Fresh is always better.  You just need a blender and a good assortment of fruits and vegetables, and maybe some almond (or vanilla) milk or yogurt, for a smoother texture. It's a good idea to have the fruit you are going to use frozen, as this keep the smoothie nice and cold. No one likes a warm smoothie. Make sure to peel the banana ahead of time, otherwise you will have a handful of mush or a very hard piece of fruit that gives no mercy to the peel, at all.  You can also use canned fruit, like pineapple if you can't find a fresh one, although I recommend the sugar-free can, and rinse any excess juice from the fruit. There are also frozen fresh fruits in the freezer area at the stores that are ideal for this sort of thing! Below are a few drinks that you can try at home, all of them are to get you moving in the morning but you can use them as a substitute (such as breakfast) for a meal, if you want to do that.
Smoothies to Overcome Muscle Fatigue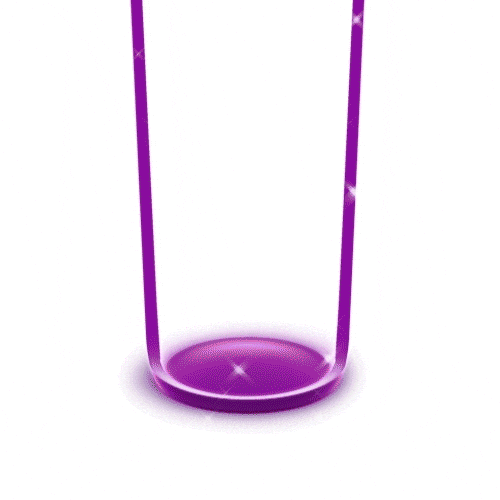 1. The Glowing Green Smoothie :
This is for energy first thing in the morning.
One frozen banana, chopped up in chunks
1 cup of frozen pineapple
1/2 ripe avocado, peeled and pitted
2 cups of frozen spinach
1 cup unsweetened almond or vanilla milk (or yogurt)
Toss everything in to the blender and blend until the chunks are gone.  A couple of quick hits should do the trick.
2. Chocolate Cherry Truffle Smoothie :
This is for the chocolate lovers out there and also energy in the morning.
3/4 cup frozen cherries
1/2 frozen banana, chopped
1 ripe avocado, peeled and pitted
2-3 TBSP of cocoa powder, unsweetened
1 cup unsweetened chocolate almond milk
Toss everything in to the blender and blend until the chunks are gone, and you have a nice smooth texture.
3. Tropical Sunrise Smoothie :
This is for the tropical lover and the mango fanatic.
1 cup of unsweetened coconut milk, canned or refrigerated
1 cup frozen mango
1 small orange, peeled and separated
1/2 frozen banana
1 cup frozen spinach
1-2 tsp of shredded, unsweetened coconut flakes
OPTIONAL – 1 carrot, graded (or use shredded carrots, about 1 cup) for extra kick to the veggies and added color
Couple of last minute notes for these and other smoothies: IF you don't use frozen fruits and veggies, you will need to add ice to the mix. While this is alright to do, it definitely won't taste as smooth as it would with the ingredients listed but it is doable.  Any of the milks (or yogurts) can be substituted for water, but they won't be as creamy as they should be. Also consider lactose intolerant items if you need to. These are also acceptable. Keep an eye on the mixture as you are blending, as you may need a little more liquid as you go.
What happens if you suffer from muscle fatigue after your workout?  Are there some ingredients you can use in a smoothie to help with that? Absolutely! All of these can be put in the blender at the same time and mixed up. Take a look below:
4. Melon, grape and spinach smoothie :
This is a muscle tonic that helps reduce the symptoms of fatigue.
3 slices of melon (your choice), cubed
10 red grapes, seedless
8 spinach leaves, no stems
1 glass of cold water
You can have this on an empty stomach or after your workouts.
5. Pineapple and banana smoothie :
This increases your energy level before workouts, helps to protect the muscles and serves as help to prevent dehydration.
2 pineapple slices
1 ripe banana
2 TBS of oatmeal
1 glass of water
Make sure this drink is very smooth, with no lumps. You can drink this 30 minutes before working out.
6. Carrot, orange and spinach smoothie :
This smoothie is full of antioxidants, vitamins and minerals. This also helps with circulation.
8 carrots, chopped and juiced
1 orange, cut in half, seeds removed
2-3 spinach leaves, no stems
Juice from 1/2 a lemon, remove the seeds
When preparing this, you can just add the juice from the orange if you don't want to add the whole thing. Once you have acquired the desired consistency of your drink, add the lemon juice on top and serve.
7. Coconut water and spirulina smoothie :
This will help with replacing minerals you have lost during your workout and replacing the salt in your body after sweating.
1 glass of coconut water (200 ml)
1 spoonful of spirulina (15 g)
1/2 green apple, cored and unpeeled
You can take this smoothie right after you work out or when you are feeling fatigued.
8. Papaya, lemon and orange smoothie :
This help to minimize muscle fatigue and helps stop inflammation.
3 slices of papaya, cubed
3 oranges, cut in half and juiced
1 lemon, cut in half and juiced
1/2 glass of water (100 ml)
Mix all of the ingredients until you have a smooth liquid, and drink it fairly quickly.
As you can see, there are several different options available to you.  You may even be able to invent your own energy/fatigue smoothie with a little more research. All of these suggestions listed are not carved in stone but it's a good start. Keep in mind, fresh is always better, frozen is your friend and the mixer may very well become your best friend. Dieting is great, solid foods are not always what your body needs. These smoothies are a great alternative to meals and just as nutritious.
9. Melon, grapes and Spinach smoothie:
Though low in carbs, this mixture of melon, spinach and grapes is a muscle tonic which will help reduce the signs of fatigue.
It has high levels of magnesium and potassium, minerals that enhance physical performance by decreasing tiredness?and?strengthening muscles.
Ingredients:
3 pieces of watermelon
10 red grapes
8 spinach leaves
1 glass of plain water (200 ml)
Preparation
Cut the melon into a couple cubes and process it into the blender with all the grapes, the spinach along with a glass of water.
After getting a homogeneous drink, drink it fresh immediately.
10. Pineapple and banana juices:
This yummy smoothie is suggested to boost the energy level prior to workouts. It's vital minerals help safeguard muscles and also help prevent dehydration.
Ingredients
Two pineapple pieces
1 ripe banana
2 tablespoons of oatmeal (30 gram )
1 glass of plain water (200 ml)
Preparation
Blend the lemon and put it in the blender with the remaining ingredients. Be sure to it is a homogeneous drink, without bumps.
Consumption mode
Drink the smoothie 30 minutes prior to weight training.
You may also prepare it whenever you have made any significant physical work. This is one of the best way for smoothies to overcome fatigue Muscle.
11. Carrot, spinach and orange smoothie:
With this beverage you'll provide your body a bonus of antioxidant chemicals, minerals and vitamins which help counteract the effects of muscular fatigue.
Its nourishment reduces cellular dehydration and encourages flow for great oxygenation of muscles.
Ingredients
4 carrots
1 orange
Two spinach leaves
1/2 lemon
Preparation
Remove the juice out of the carrots and mix it in a blender together with juice of orange and spinach.
After getting a homogeneous drink, pour it and put in the juice of half a lemon.
Consumption mode
Drink the smoothie following your workouts.
Optionally, drink it in mid-morning, at least three times every week.
12. Coconut water along with spirulina smoothie:
The combination of coconut oil with spirulina helps to remineralize the body once we are dried or shed salts by excessive perspiration during exercise.
It's a beverage with reduced calorie consumption, because of the antioxidant content it helps detoxify the body when muscles are working.
Ingredients
1 glass of coconut water (200 ml)
1 tablespoon of spirulina (10 gram )
1/2 green apple
Preparation
Pour all of the ingredients in the blender and process until a uniform drink is made.
Consumption mode
Drink it immediately, following your workouts or whenever you are feeling exhausted or dehydrated.
13. Lemon and orange smoothie, papaya:
Full of dietary fiber, natural sugars and minerals that are essential, this liquid citrus and papaya helps to minimize the effects of muscular fatigue.
Its effect stimulates the removal of fluids and soothes fatigue and inflammation.
Ingredients
3 pieces of papaya
3 oranges
1 lemon
1/2 glass of plain water (100 ml)
Preparation
Cut the pieces of papaya into a couple cubes and set them in the blender.
Extract the juice of these citrus fruits and mix them together with half a glass of water.
Consumption mode
Drink the smoothie empty stomach or whenever you are feeling some symptom of exhaustion.
Take it like a preventative measure for muscle fatigue following your workouts.